With over 30 years of experience in the supply, installation, and maintenance of saunas & steam rooms, PE Leisure is a leading Irish provider of spa products and accessories. We provide a comprehensive range of spa products, saunas, and steam rooms for domestic and commercial use, with a variety of hotel, gym, and leisure centre clients across the country. With decades of specialist experience in the industry, we're experts when it comes to providing the perfect spa solution for your home or business. We offer quality products and top-class installation services to ensure that your spa is up and running quickly and efficiently no matter what the size of your home or business. We also provide 24/7 repairs services, with quick call-outs guaranteed, so you're never left without a fully functioning sauna, steam room, or spa facility. For a family-run business with proven success and a passion for customer service, choose PE Leisure today.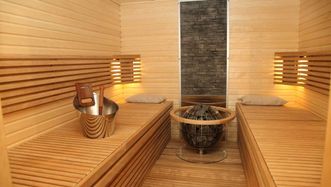 PE Leisure specialises in offering top-quality saunas for sale for home and commercial use. Choose from our variety of home saunas, infrared saunas, and larger commercial saunas to find the right sauna for your individual needs.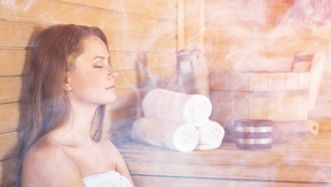 We provide a comprehensive variety of steam rooms suitable for home and hotel use, with a range of brands to choose from. Get in touch with us today or browse our online store to find your perfect steam solution.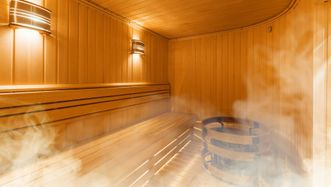 As experts in the industry, PE Leisure provides sauna, steam room, and leisure equipment repairs and maintenance services, with 24 hour emergency call-outs available on request.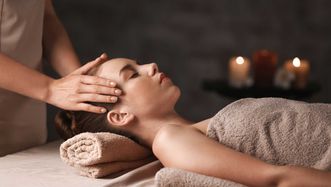 There has been plenty of research done showing the health benefits of saunas and spas to treat a variety of physical and mental health concerns. Here, we will explain the benefits of these products to the body and mind.
PE Leisure FAQ
Do you install saunas?

Yes, we offer installation services on all of our products to customers across the Republic of Ireland.

Where can I find a sauna near me?

We supply and install Irish saunas all over the Republic of Ireland from our headquarters in Naas, Co. Kildare.

What is the difference between a steam room and a sauna?

A sauna uses dry heat which is usually derived from infrared or hot rocks, while a steam room uses wet heat, usually derived from boiling water. Both offer similar health benefits, although a steam room can be more effective for treating skin ailments, breathing problems, and sinus problems.